During the opening of ITOUG Tech Days 2020 in Milan, I had a magnificent surprise: I was nominated ACE Associate directly by Jennifer Nicholson, the Oracle ACE Program Director!
I remember when I used to consider this recognition a challenging aim to achieve.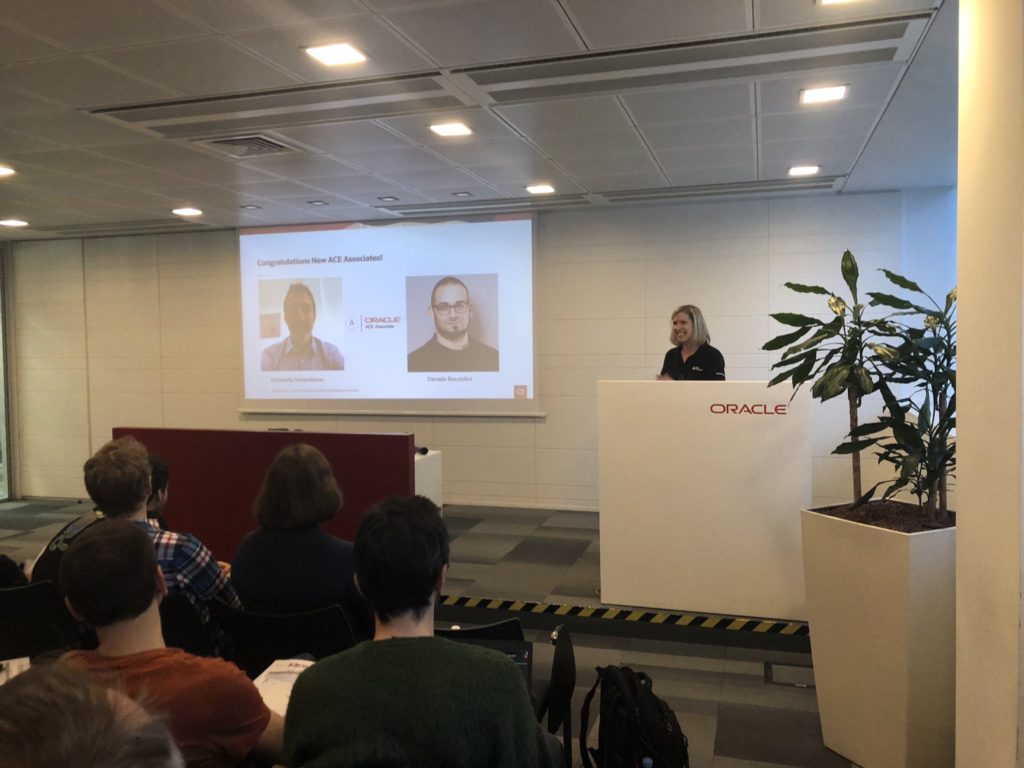 I want to take this opportunity to congratulate Daniele Bocciolini who received the same recognition on the same date.
What is the Oracle ACE Program?
The Oracle ACE title recognizes people's contribution in the Oracle world through the diffusion of content using the following channel: blog post, Oracle forum, Webcast, conference and others (see our Oracle ACE website).
Don't forget that the recognition is not purely based on knowledge or skills, the Oracle ACE doesn't need to be a genius, any person, with some expertise in Oracle technologies and willing to share his knowledge with others can be part of the program.
What kind of benefit could I receive by this ACE nomination?
The Oracle ACE Program and Oracle ACE member figure are linked by the win-win concept: when sharing content, you can increase your visibility in the Oracle channels since Oracle ACE Program offers you the chance to be known, it's like a window where you can show your ability helping the Oracle community to grow content. On the other side of course, Oracle gets good quality content from knowledgeble and trustable sources.
The content and visibility are only the first benefits of the program. Being an ACE allows you to know other people with the same technical passion through conferences all over the world.In the last ITOUG Tech Days, I took part to several discussions with Oracle ACEs, Oracle PMs and Developer Advocates and we spent a pleasant and enjoyable time all together beyond the technical issues. This opportunities are just more frequent the more you speak and work in the Oracle conferences.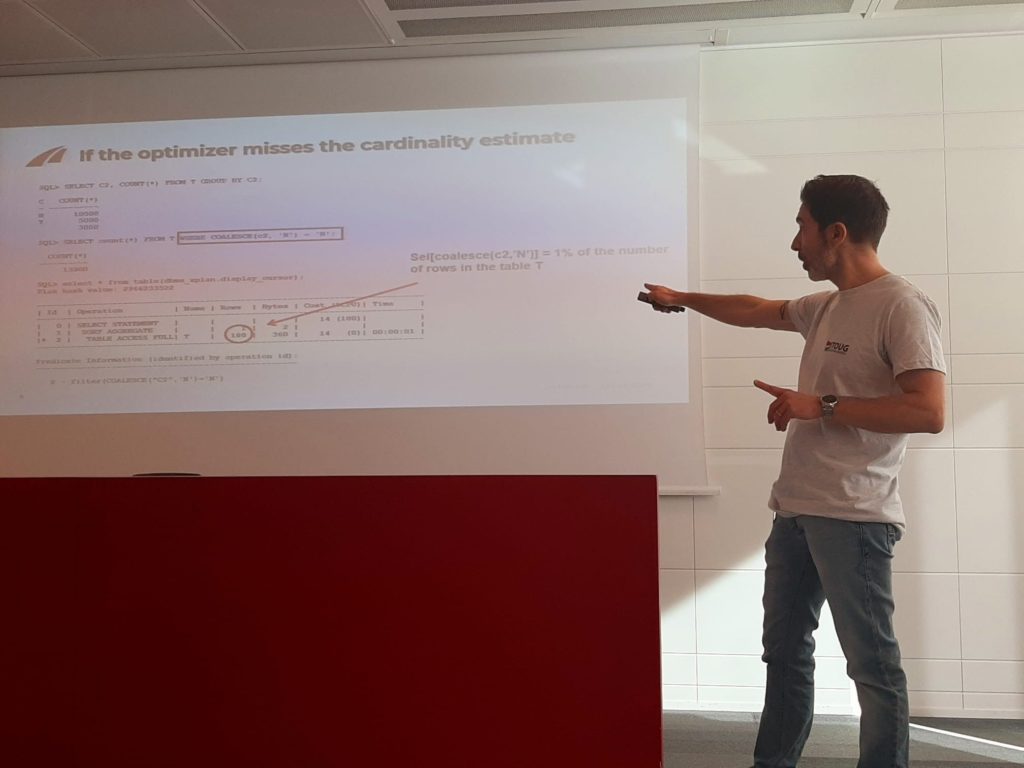 And now some data about Oracle ACE Program in Italy. During the speech at ITOUG Tech Days 2020, Jennifer explained that in Italy there are currently only 4 Oracle Ace: 1 Oracle ACE Director and 3 Oracle ACE Associate. Do you know how many Oracle ACE are in Switzerland? 23!
It's strange if you think about the size of the area, isn't it?I believe in Italy there are many Oracle experts (as in the rest of the world) but I believe that there are few people who are willing to waste their personal time sharing content. Probably few people know Oracle ACE Program deeply, that's why the ITOUG board invited Jennifer here to Italy to better explain what it is.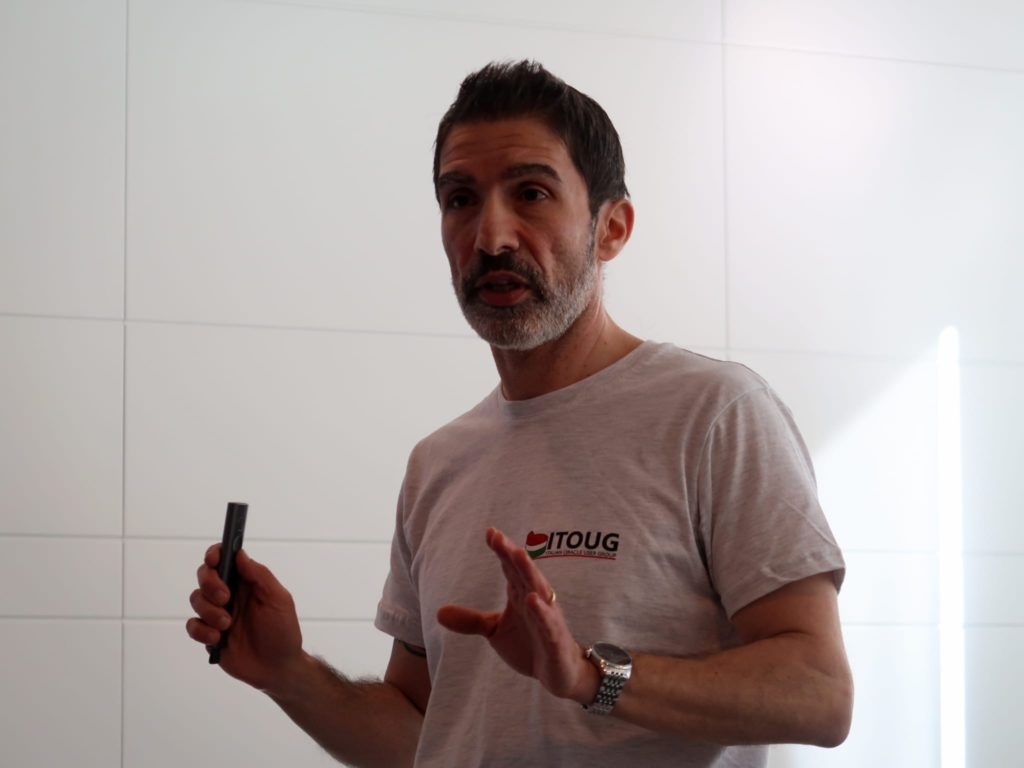 In my opinion, if anyone is interested in joining the Oracle ACE family, a good starting point is to collaborate with us in ITOUG, by joining the board and/or simply sharing technical content to our email that we'll review with you.
These are the first steps to become an Oracle ACE like it happened to me. Don't be shy, it takes some effort but is worth it!
Finally, I want to thank once again Francesco Tisiot, Gianni Ceresa and Roberto Zampese of Oracle Italia who supported my nomination.
Come on, now it's your turn !!!